Finally, here are some pictures from the megabattle!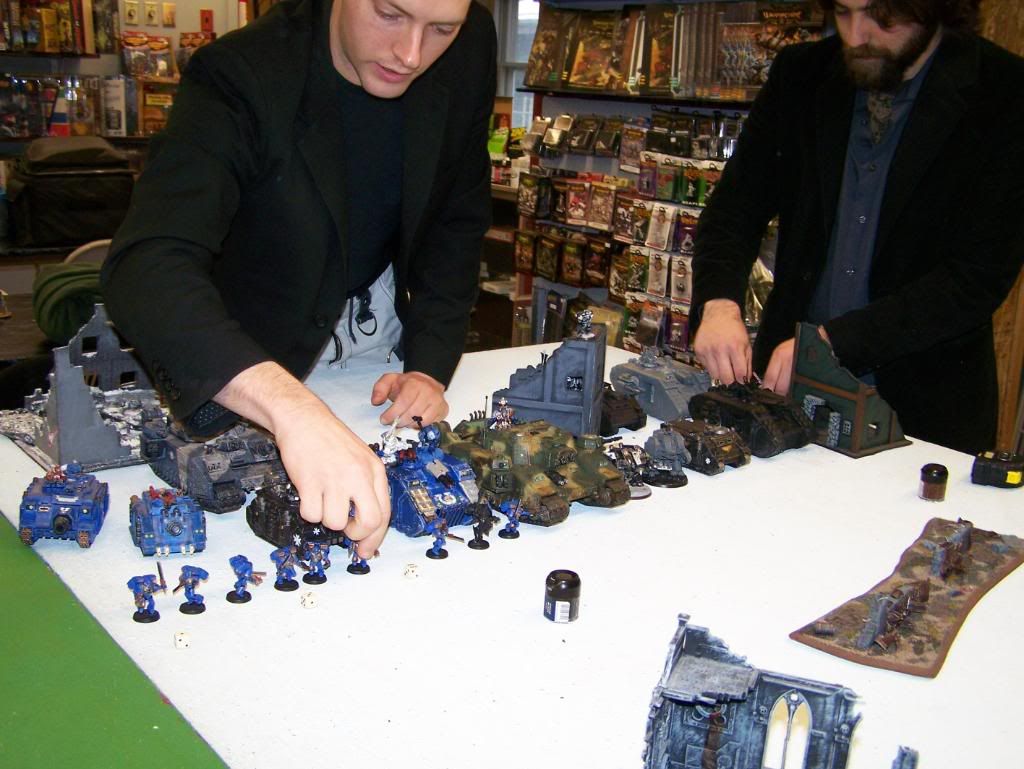 First, we have two of my intrepid teammates. These are the guys who fought for the shuttle bay with me. Minus a bunch of Terminators, that's our entire 7,500 points!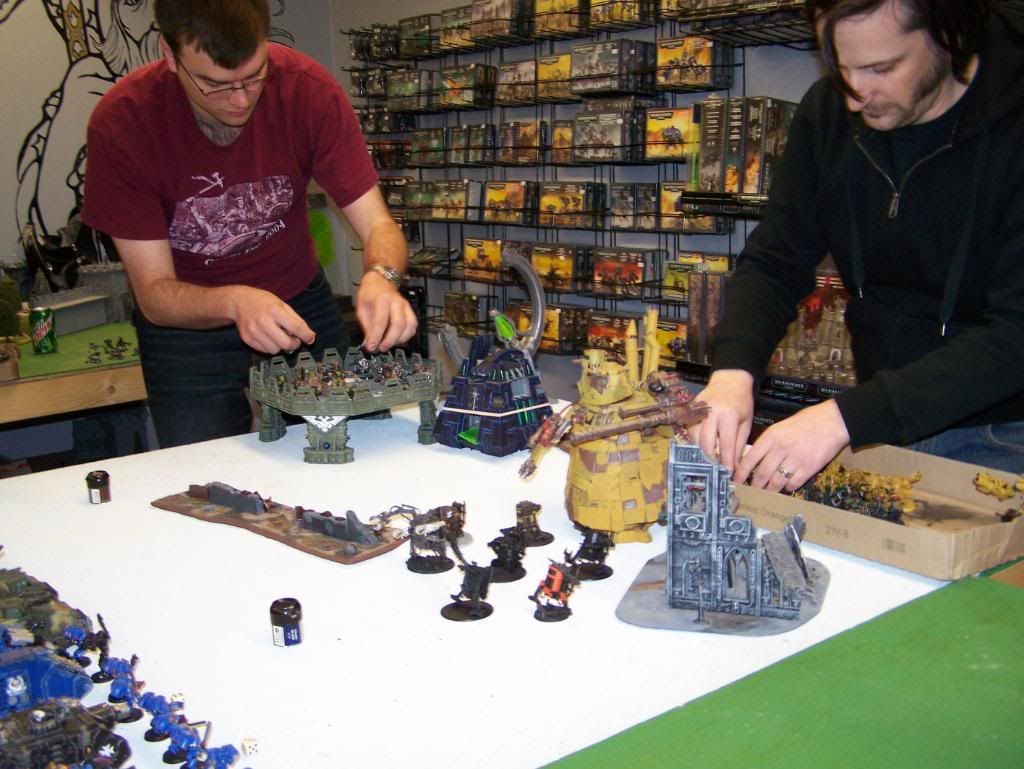 And there are our opponents, without their army fully deployed. At least you can see the Stompa in the foreground.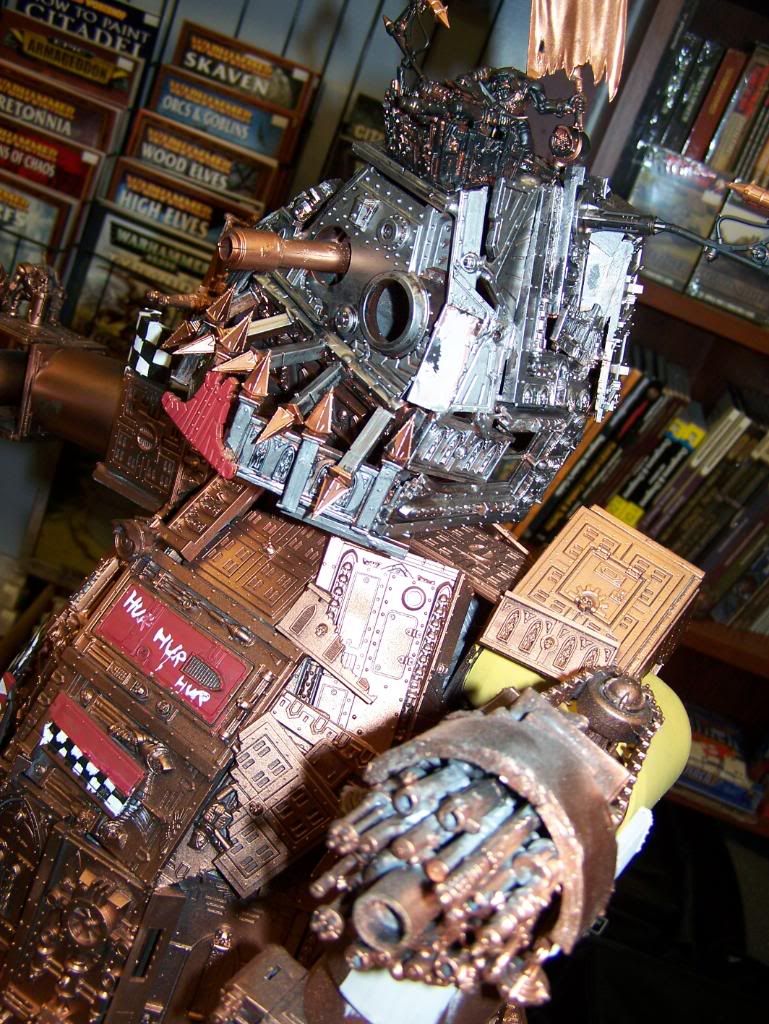 Gargant!